If you have any photos that we can publish please send them to me. I will upload them.
Some of the photos and videos are large files and may take time to load if your net connection is slow. Copy the pictures to your computer and then you can zoom/ enlarge and view them too.
25th Year Silver Jubilee Celebrations! August 2009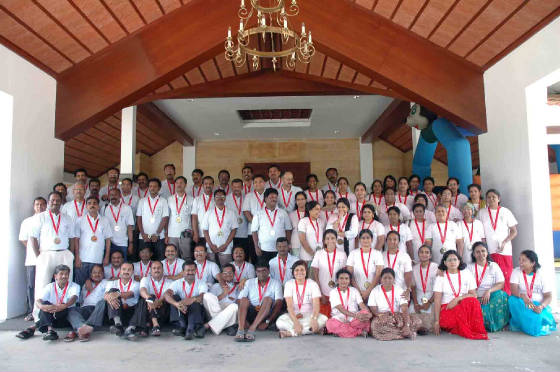 Click on the photo above to see more photos and videos taken during the family meet. 96 alumni and their families (out of 101 registrations) attended our 25th year Silver Jubilee Celebrations!
_____________________________________________________
First family meet - August 2007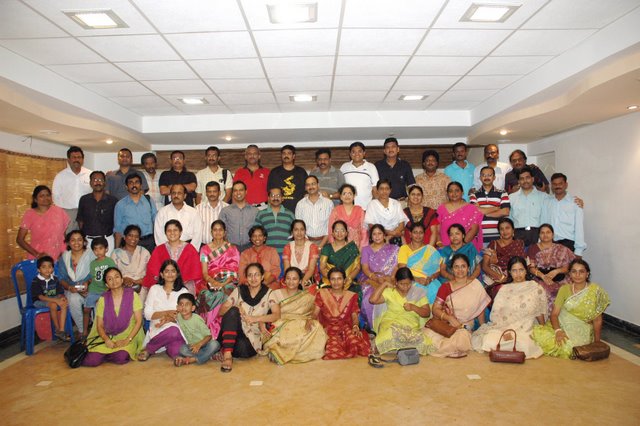 The first family meeting of our batch was held at Green Meadows Resort, Chennai on 12th August 2007. It was a full day out-door program from 9 AM to 6 PM. Most of our friends came with their spouses and children. Family photos, magic show, tatooing, mehendi, swimming, water slide, rain (artificial) dance, cricket, volleyball etc. and various games for kids and adults made it a memorable day!

You can find many of the photographs taken on that day at the link below.
_____________________________________________________

20th Year meeting – September 3rd 2004
46 of us meet 20 years to the day after joining MBBS
20 Years to the day after we joined MBBS, on 3rd September 2004, we had a reunion of our batch at the hallowed MMC campus. Later a group of 46 students met over dinner to relive our college days. It was definitely Another Day In Paradise! Be there for our next meet.